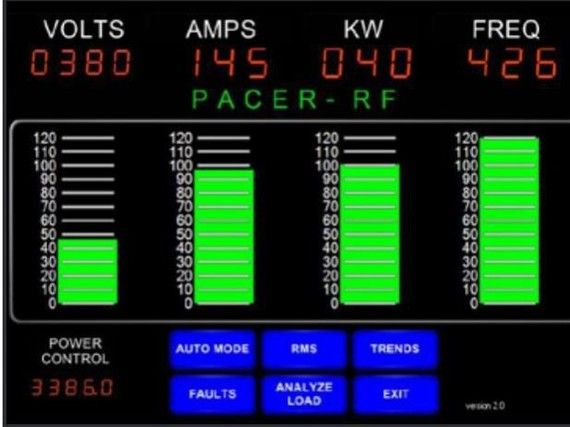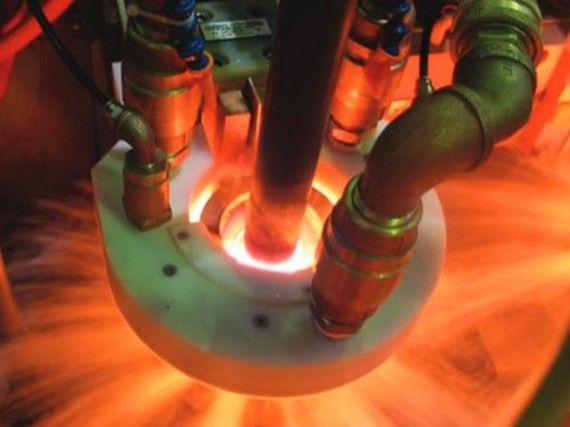 The solid state solution for RF Induction Heating Applications.

Efficient, precision heating
Reduction in energy consumption
Compact, rugged, dependable in harsh industrial environments
State of the art power conversion technology
Ultimate load matching flexibility
Internal trending and data logging
Conservative 100% duty cycle rating
High resolution, all-digital logic
100-500 kHz frquency range - ideal for heating small diameter wire, thin wall tubing / sheet, shallow case hardening, etc.
Transformer isolated output
Internal load matching components for a reduced footprint and simplified installation
Minimal water consumption and highly efficient power circuit to minimize water cooling requirements
Automatic load frquency tracking with a generous tuning window for little or no user required load matching adjustments
Optional compact remote capacitor banks fpr remote mounting the heating coil up to 25 ft. away from the power supply.


Ethernet Industrial Communications

Remote monitoring

Control the process
Simplify integration with existing PLC´s an other industrial controllers

Target the guess work out
RMS and/or percent values

High visibility metering

Independent fault annunciation with diagnostic help
Monitor your process with feedback signal trending

Power window with conductance tracking
Power, voltage and current regulation modes
Automatic load tracking
All specifications subject to change without notice.

Frequency and Power Range:
100kHz - 500kHz
20kW und 40kW
Input Line Voltage:
400V/480V AC; 50/60Hz, 3-phase

Diagnostics:
Built in diagnostics for control and simple handling
We will be pleased to consult you on this subject. We look forward to hearing from you!