Frequency range between 100 kHz and 450 kHz.
Power range up to 600kW within standard range. For tube welding plant.
Frequency and Power range:
100kHz - 450kHz
25kW - 600kW
Compact MOSFET module (easy maintenance)

MOSFET transistor based unit
All specifications subject to change without notice.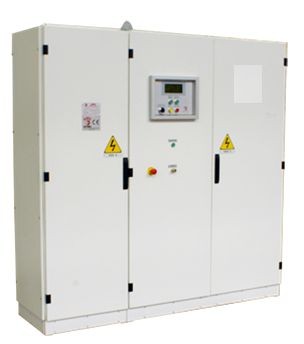 We will be pleased to consult you on this subject. We look forward to hearing from you!