Frequency range between 250 kHz up to 800 kHz. Power range up to 800 kHz within standard range.
Tube generator for HF applications.

Frequency and Power range:
250kHz - 800kHz
50kW - 1200kW
Tube generator based power supply
All specifications subject to change without notice.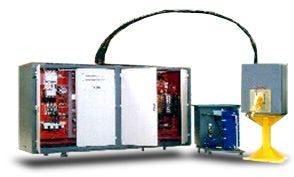 We will be pleased to consult you on this subject. We look forward to hearing from you!